GBH is the official partner of Transat Jacques Vabre Normandie Le Havre 2021, bound for Martinique
GBH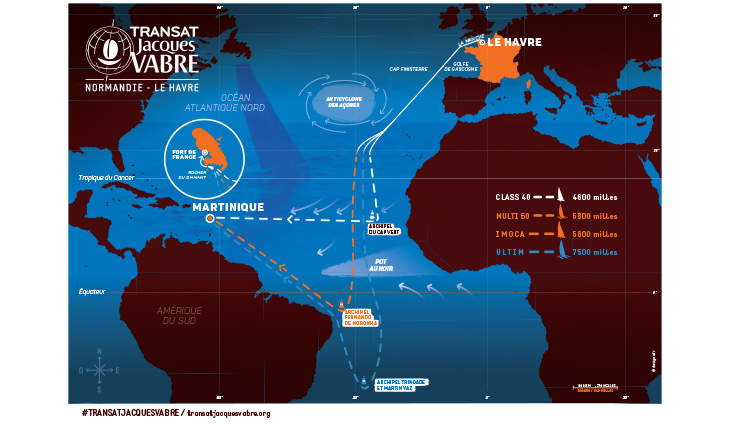 https://youtube.com/embed/fiw2N2k303M
GBH is the official partner of the Transat Jacques Vabre Normandie Le Havre 2021 race, bound for Martinique for its 15th edition and setting sail from its starting point of Le Havre on 7 November. For the first time in its history, this famous transatlantic race — one of the longest and most demanding — is heading to the French West Indies. 
A part of Martinique's influence, GBH supported the opportunity to highlight the island and see it chosen as the finish for the race. The Association Martinique Transat was created by the Martinique Tourism Committee, the City of Fort-de-France, and the Grand Port Maritime to organise the finish line. 
The Transat Jacques Vabre Normandie Le Havre 2021 fleet will arrive from the west of the island near Diamond Rock. The skippers will then navigate to the Fort-de-France seafront before reaching the docks at Pointe Simon, at the bottom of the Lumina Tower.
This legacy crossing retraces the shipping route of the coffee for which Martinique has been the cradle of production in the Americas since 1723. This two-handed sporting performance brings together passionate enthusiasts and will showcase Martinique as a land of sailing, sport, and challenges. Pushing limits, human values, and environmentally responsible actions define this hugely popular event.

More information: https://www.transatjacquesvabre.org/