Jobs: GBH goes out to meet the people of Réunion
Undertaking
for the training and integration of young people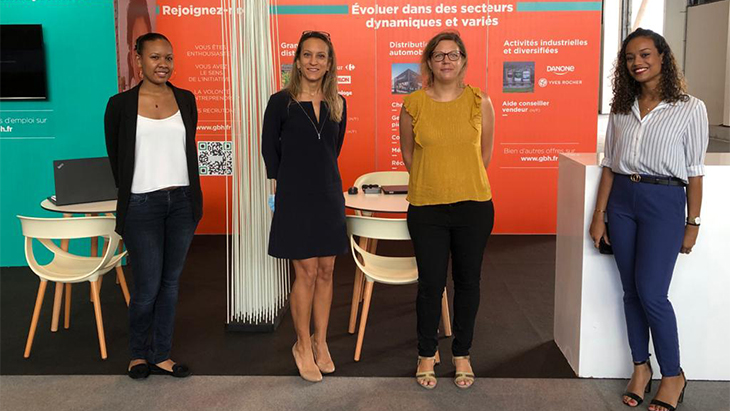 For the 3rd year in a row, GBH is the official partner of the Réunion Job Fair organised by Le Journal de l'Ile à La Réunion (JIR) in partnership with the Chamber of Commerce and Pôle Emploi.
The third edition of the Job Fair will take place on Thursday 29 and Friday 30 October at the exhibition centre in Saint-Denis, Réunion. This event is an opportunity to meet local Réunion people, offer them jobs in the Group's companies, and recruit them. The Group has been actively participating in this event for local jobs for three years. In 2019, GBH subsidiaries in Réunion recruited over 60 permanent employees. 
This year, while obeying health guidelines, GBH is advertising numerous job opportunities in Réunion in the mass retail and automobile sectors. Join us! We hope to see you all there with your digital CV. 
Free admission - Nordev exhibition centre - 09:00 to 17:00