https://gbh.fr/sites/default/files/2021-01/landing-presse.jpg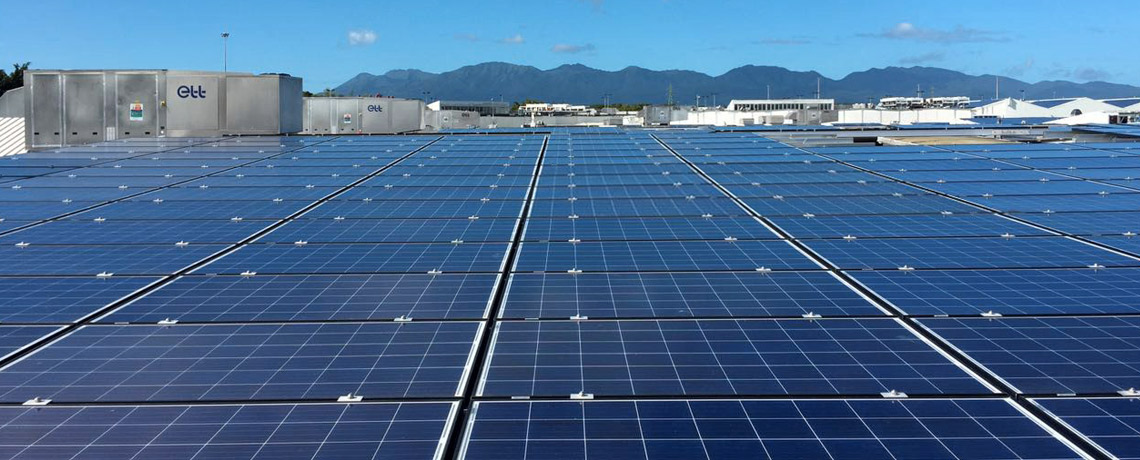 Undertaking to protect the environment
Photovoltaic self-sufficiency, a responsible and environmentally-friendly act
Aware of the importance of sustainable and local development, GBH initiated a process several years ago to really reduce the impact of its activities on the environment. Today, GBH is committed and innovates by carrying out a vast self-sufficiency programme in its various companies. A first in the French West Indies on this scale, and more generally in the French overseas territories. In total, 67,000 m², i.e. more than 6 hectares of photovoltaic panels were installed in Martinique, Guadeloupe, Reunion Island and the Dominican Republic, thus preventing the emission of more than 10,000 tonnes of CO2 per year. The energy produced represents the consumption of nearly 4,000 homes.
In Guadeloupe, more than 19,000 m² of solar panels were installed on the roofs of Galerie Destreland, Carrefour Grand-Camp and Mr. Bricolage Abymes. Launched by GBH with Solar Electric (supply and installation of the equipment), Equinox (audit and energy monitoring), Guez Caraïbes (technical and organizational assistance) and Sintorin (financial expertise), and co-financed by Europe (ERDF Fund) and Ademe Guadeloupe (French Environment and Energy Management Agency) as part of the ERDF operational programme managed by the Regional Council of Guadeloupe, it covers 30% of the consumption of all the equipped stores with renewable energy sources.
Destreland chooses photovoltaic self-sufficiency.